August 11, 2020
Posted by:

Felicia L

Categories:

Food Safety, Start-Up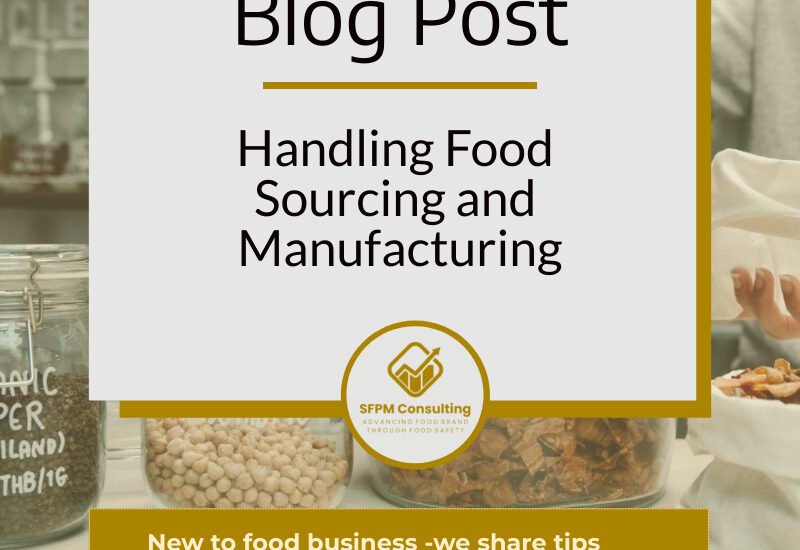 I have worked with few food business owners and they are very passionate about their business but not everyone is well-equipped with the same food science background needed to ensure food that they produce or sourced are safe.
As a food technologist, I felt it is important to share some basic food science knowledge to help food business owner to do so.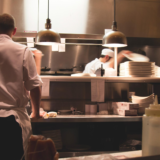 Let's start with sourcing. 
Sourcing is very common in the food industry. Whether your business is about food production or as a distributer,  you need to source ingredients or finished food products. It is important to note the following:
It is all about the product and supplier: Where is the product manufactured from? What is the reputation for the company or product produced from the geographic location? Are they a credible supplier?
Tips: Establish a supplier program-consider criteria such as availability of certified food safety management program, HACCP program, reputation, availability of a certificate of analysis. Don't forget to evaluate the accuracy of the specification versus the product you received.
Keeping food product safe: Read the product specification for product storage temperature, shelf life and how to use the product instruction. Follow closely to ensure original manufacturer guidance is followed unless you have the necessary background.
Tips: When in doubt, seek help.
Trace product: Record a lot of information for the product you receive for future traceability, in case of any recall from the original manufacturer.
Tips: Know the manufacturer, rather than just the company that sold the product to you.
SFCR Tips: Safe Food for Canadian Regulations require the following to ensure the safety of food sold to the Canadian consumers – preventative control plan, consumer protective plan and traceability plan. Be sure to check if you need to comply with the SFCR requirements here. Deadlines varies depending on your business activities, size and food categories.
Food Manufacturing.
Food manufacturing or production is a sophisticated skills on its own. While many people would argue that I am a food technologist, I should know better; in the food industry, we learn new things everyday and that kept our passion going. No one in the food industry know everything, that is why we rely on each other and form a well-connected communities that I really appreciate having.
These are few things that food business owner should consider:
Food Safety Management is about having management dedication towards food safety and quality. What is better than showing an example from the top to the bottom?
 Tips: Learn about your own food safety management system and show visible support to the food safety management system.
Take basic food safety courses such as Good Manufacturing Practices or Hazard Analysis and Critical Control Point (HACCP) to learn about bacteria or microorganisms and its relation to food safety.
Tips: Microorganism grow exponentially and highly related to the time and temperature. Excessive bacteria growth can lead to food safety issues.
Allergen: Allergen is the common cause for a recall. An allergen can cause severe problems to individual whose immune system is sensitive and reactive to a specific ingredient such as peanuts, milk or sulphites.
Tips: Learn about allergen declaration required for the country that the product is to be marketed and declare accordingly. Clean thoroughly after allergen production before starting a non-allergen production. Whenever possible, go from non-allergen product to allergen product.
Keep allergen production last. Validate the cleaning procedures to ensure all traces of allergenic residues are removed. and non-allergen production thoroughly before.
Personnel training: Never assume all production operators have basic GMP in-mind. Provide training to all production operators and monitor for GMP. Make sure Production Supervisor is trained for food safety and GMP as well as they will be the one who provides instruction to the operators.
Tips: Training is required to provide basic GMP and as a refresher for all employees. Training can be done in-house or through an external training agency. When training is done in-house, go through the content to ensure the right message is sent to all employees.
Remember, the food company is your business and protecting your food branding is your responsibility. Food safety starts with awareness and commitment to make food safe for everyone. Are you willing to make food safety a commitment?
Now that we have talked about the basics of food business and some food safety tips, let's go to my favorite part -marketing in part III.
About this series: 
Most often, it is difficult to evaluate business feasibilities and starting up your food business. This is a part of the "Building Your Food Business" education series for those who like to start a successful food business with consideration of customer and food safety in mind.