December 18, 2021
Posted by:

Felicia L

Categories: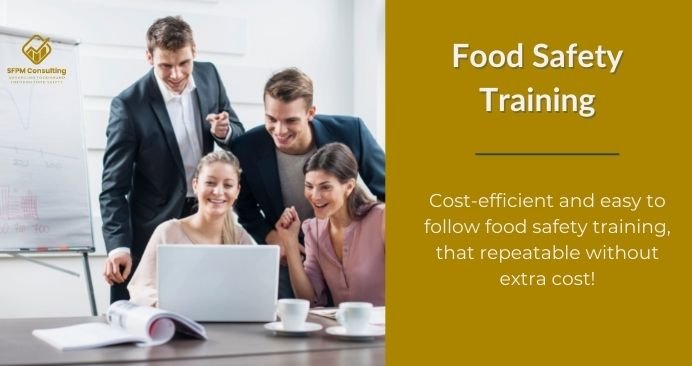 SFPM Consulting specialized in food safety training development and customized them to ensure food professionals are capable and proficient at their tasks.
The Role of Training in Food Operations
Benefits of our training
Accessible -our training are available on-demand
Cost efficient
Focus on concepts and program implementations
Short -all of our on-demand training is between 15 to 20 minutes.
Why Food Safety Training?
Food safety training is very important because
Helps employee to learn
It is a tool for your employee to follow the right procedures (and avoid waste/ poor quality products, miscommunication etc)
Helps to communicate value to the employee that you, as a company care about their well-being
Ask if you are willing to cut down on training cost and deal with product quality issues, waste and customer complaint. It is bound to happen if you have poor training program.
Checkout our existing training program here
Food Safety Training
Cleaning and Sanitation Program
Supplier Approval & Management
Basic  Canadian Food Label Requirements
SQF Program Development Course
SFCR Program Development Course
Setting Food Safety Objectives
Environmental Monitoring Program Development
Food Safety Culture Workshop
How do I contact SFPM Consulting if I need a customized training program?
We can build any training program, that is customized specifically for your need.
The benefit of having a specialized training program is that you will have a content that you can simply present to the new employees, to learn at hiring or before assigning them to the specific tasks.
Simply call us at +1-236-513-2488 or book a call with us here