August 11, 2020
Posted by:

Felicia L

Category:

Advices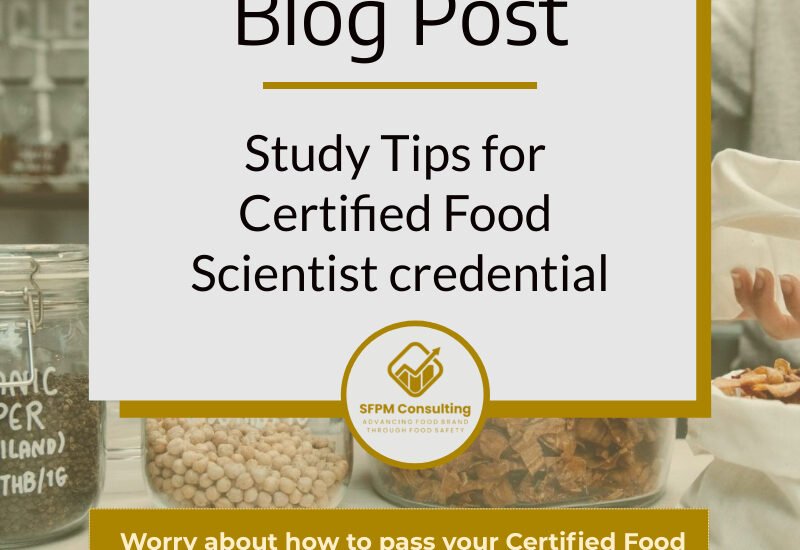 Some food professionals would like to gain recognition on Certified Food Scientist credential and have reached out to get some tips on passing the exam.
The general information for CFS is available on the IFT website and will not be covered here.
The CFS exam is best taken straight after graduation from food science courses as it is very fresh in your mind. However, if you are working, no worry –your working experiences typically help you in the unique areas of expertise. In my case, I felt my quality assurance and regulatory understanding is quite established and does not need as much studying.
Six tips for studying:
1. Understand the breakdown and focus on areas that you will do best
2. Have a regular study habits –devote time to study the materials
3. Use the guidance materials as reference materials only. DO not feel pressurized to finish everything recommended. While it is beneficial to read all the materials, it is also taking a lot of time. Weigh in what is important to know.
4. During the exam, flag questions that you may doubt the answers so that you can revise them when you get time.
5. Don't panic and understand that not all questions are scored.
6. Be confident that your industry experiences will help you a long way.
Enjoy the studies. I found it interesting to relive "my school materials" and to an extent, realize how it impacts my current work and the food industry in general.
So, why getting a CFS? To me, the credential allows me to do and declare two terms:
1. Commitment for continuous learning
2. Commitment for ethics and building trusts between food scientists and consumers.
Please join me in recognizing our Certified Food Scientist around the world at: https://www.ift.org/career-development/certification/cfs-recipients